We do not do custom wraps that include copyrighted or trademarked materials without an express licensing agreement from the copyright or trademark holder. This includes alcoholic beverage companies, movies and cartoons.
February 2021 Update: We are not currently accepting new custom wrap commissions.
Have you scoured the web for that one of a kind make your buddies drool wrap with no luck? Let us take your obscure picture and ideas and turn them into a wrap that turns head giving you the envy of you ridding friends.
Let a pair of shoes turn into a head turning one of kind Axys.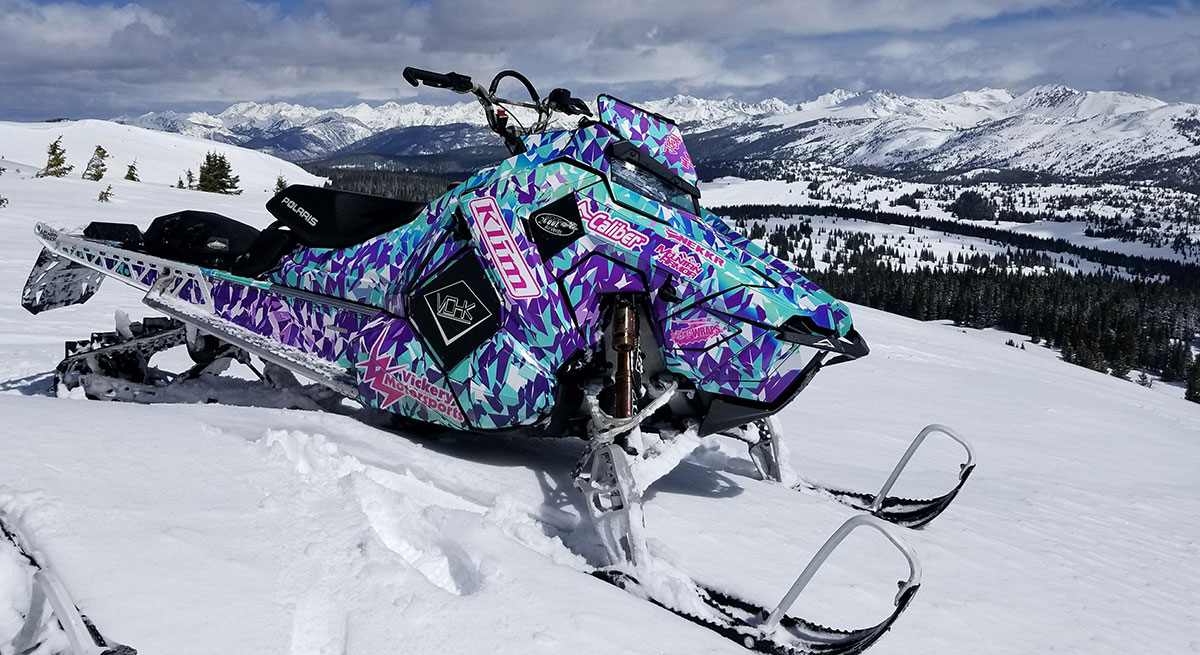 We work with our clients to develop their ideas into a custom reality. We start with a basic concept and work through to get you the exact wrap you are looking for. We can design based around your budget and offer 3 different levels of coverage.
If you like what you see and you are ready that transform your ride into a one-of-a-kind, make your buddies drool, custom painted sled shoot custom@braapwraps.com an email and let's get started.
Please note that due to the legal consequences, we will not create custom designs that contain any copyrighted or trademarked artwork. While most snowmobile related companies are happy to have their logo added to wraps, there are some that do not wish to have logos added. If you are able to obtain express written consent or a licencing agreement with a copyright or trademark holder, we will be happy to create a custom wrap using that artwork.